---
Head of BA was awarded at PM Day conference 2017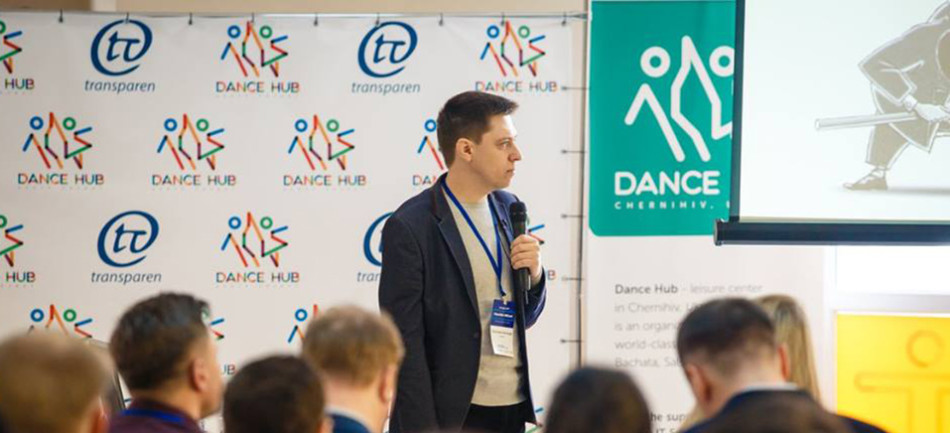 In the last year, the coworkers of JBS have attended more than a hundred live events dedicated to the software development and human resources. Most significantly, projects leaders, HR leaders and business analytics from JBS often become speakers at professional conferences and assemble a large audience to share their knowledge and inspiration. We are particularly proud of our colleagues delivering a speech at conferences and workshops who contribute to overall Ukrainian IT community with the best practices and visual reports.
Thanks to new ideas and new connections we build a high-level network of software professionals
A new and significant award has recently been given to Yevgeny Antonov, Head of Business analytic from JBS. He has been named the best Project manager in Ukraine at All-Ukrainian conference in November, Kyiv Project Management Day 2017. Yevgeniy was chosen for the award among other 400 Project Managers from Ukraine, exploring the topic "Maximum Valuable Product Manager". In his report, he explained what a product in the modern world is, why it needs a manager, the difference between a Product Manager and other managers. What was especially impressive, he delineated the answer to the most important question "How a Product Manager can be a Maximum Valuable Manager". JBS team congratulates Head of Business Analytics with a new achievement!
The integrity vision helps people and teams develop their own knowledge force and mobilize teams for successful completion of projects. Starting from MVP (minimum valuable product) development as a part of the whole Project Management strategy helps to plan and execute right strategy for maximum value of a software. We help develop new features and new product from ground up. With our professional consultations at your disposal, you can speak directly with a product development experts who can help you find the set of solutions that match your business best.